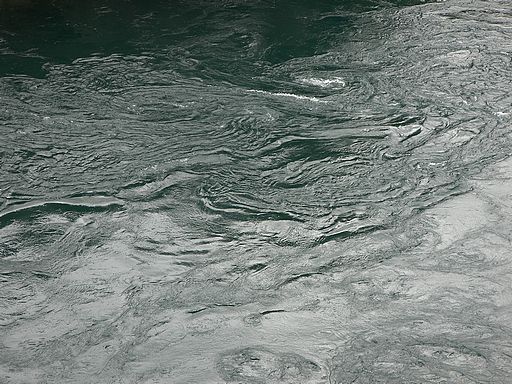 To submit your River Story, click on 'Email your River Story -Contact' at the very bottom of the menu list, and email your story. You may copy/paste a PDF file or a Word document into the entry box, or you may just write your story there. Story should be 1000 words or less; photos may be included (resolution 300dpi or more). I reserve the right to publish submissions or not.
Story by Phyllis Meagher
My Grandfather was a great kidder. You can imagine how we kids didn't believe him when he told us he walked across the Mississippi River at St. Louis one winter when it froze. "Oh, Grandpa" we said, "The Mississippi never freezes over." Our Mother who always played it straight said he was telling the truth as the Mississippi did freeze over. She was a young adult in 1936 and remembers the great river freezing over.
There's a picture printed in the St. Louis Post-Dispatch of the frozen Mississippi in 1936 with people walking across it. Well, Grandpa, there's proof. But we don't believe we see YOU in that picture.
According to the St. Louis Post-Dispatch, the river froze completely in St. Louis at least
10 times
between 1831 and 1938, before the completion of the Alton Lock and Dam.
River of Mind by Carol Niederlander
I grew up in Washington, Missouri, situated on the Missouri River about 50 miles west of St. Louis. Front Street there literally fronted the wide, muddy river—and ran along next to the train station and the Corn Cob pipe factory, in my childhood it was a somewhat derelict venue, often inhabited by hobos and drunkards who'd hopped trains and gotten off when one stopped in Washington. Some evenings, though my father would drive my younger brother and me down to the station to watch trains come in and also just to watch that river flowing by just beyond the tracks. At sunset, the sky, river, and trains approaching and departing--whistles blowing and headlights sweeping—formed a lovely and somewhat lonely but memorable landscape. And once when I was a teen, a riverboat stopped at Washington and some friends and I took a long ride along the river, my only time actually on the water. At sunset again, I stood near the enormous paddle-wheel at the stern and watched the sky and water and wheel turning, leaving long waves in its wake. Even at age 14, I caught the sense of timelessness the river, sky, and slow-moving boat evoked in me. It seemed then as if it could have been any time, any boat, and anyone watching the water. And it probably was.
Not Really a Story by Allana Ross

This isn't really a river story; not one that occurs in a specific time or place. I didn't grow up with rivers, really. I noticed that towns always were planted and grew next to them, but the ones I knew as a child were always big and dangerous cutting across the flat prairie, or, a hundred miles west of my home, fast and rocky, unpredictable and tumbling down mountainsides, swollen with snow melt in the spring, then reduced to a trickle by fall. They were water sources but they weren't things you could get your body into. When I moved to Missouri I was fascinated by the river culture, and when I discovered how awful summer backpacking is, I got my first canoe and started paddling with my dog and my partner down all the rivers we could find. I grew up in Western Canada, surrounded by people who talk like me and believe all the things I believe and read the same books and have similar political opinions. I've lived on the Coasts of America, but never in its middle. So the rivers of rural Missouri have been a heartening introduction to mid-American ruralism, and they have made me distrust the narrative of a "divided country," at least on a personal scale. When I flip my canoe (and I do), locals help me. When I'm lost, rural Missourians have always come to my rescue. I've shared beers and fires with people who I would never have spoken to otherwise, and we don't talk about politics, we talk about dogs and plants and water and things that we depend on to survive. It turns out we have more similarities than differences. Of course, I'm a white woman in a hetero relationship, so I arrive in these situations with a certain amount of privilege. Nevertheless, I do believe in the river as a uniting force. In weaving through the landscape, it distributes what it carries. Water here is water there and we are all connected through it.
The Fabric of Our Rivers by Stuart Schneider
Recently I made a trip south from our home in Valentine, Nebraska, to see a friend get married in northern Arkansas, as well as to visit my daughter and new granddaughter in western Tennessee. The first day was a long drive-over ten hours, eastwards across the Great Plains and south along the Missouri River valley to Kansas City, then east to stay at my dad's place in Columbia. This is where I grew up, near the Missouri River in Boone County, Missouri. I can remember daily
climbing the steps onto the school bus, finding a seat and riding towards the tiny village of McBaine. If you sat in the back of the bus you had quite a ride on some of the short, steep hills-almost as good as a roller coaster it seemed. McBaine was located in the bottomlands of the river valley, surrounded by rich, dark soil that gave birth to corn, soy beans, alfalfa and other crops. I recall many times that the Mighty Mo rose above its levee-infested banks. Local residents motored around in johnboats transporting their possessions to dry ground. I wondered why anyone would choose to live in these low-lying places, just to be flooded out every few years. Their houses were stained by a history of multiple water level lines. Surely their insides must have been damp, dank buildings with black mold lurking in cracks and corners.
The river often complained of being confined in such a tight space, channelized by a government intent upon subsidizing barge transportation and offering 'flood control' measures to protect the fertile farmlands. I reckoned that Lewis and Clark would hardly recognize the Missouri -lined with rip-rap, dikes protruding into its swift waters, a railroad passing below blasted cliffs and massive
steel bridges spanning its turbulent, murky waters. But the Missouri still had many offerings for a young man.
I discovered the joy of rock climbing on those crumbling limestone bluffs. We honed our skills at balancing by walking railroad tracks and were always excited to hear a train coming, blaring its horn and singing its click-clacking song on the rails. We shot floating log targets with a Hawkin .50 caliber rifle, skipped rocks, watched the annual fall migrations of ducks and geese and enjoyed an overnight canoe float from Rocheport to Easley one summer. In the winter we'd drive down to the Missouri and watch the thick ice floes pass by. Sometimes the entire river froze over; the surface at least became still, frozen in time. It was scary to walk out on that jumble of ice and hear the waters sliding along below. I would sit atop those bluffs and the spirit of adventure and a desire to travel West was ignited within me. Where did all that water come from? What stories could it tell? What was out there, anyhow? I am thankful for those memories. This trip saw me headed south to Arkansas a couple of days later, into the Ozarks. The wedding was adjacent to the Buffalo River. Both the bride andthe groom were U.S. Park Rangers at the Buffalo National River. Before thewedding I slipped down to the water and enjoyed watching an otter searching for
food in a clear, cool spring-fed creek. At the river's edge the water was typically low for this time of year (October). You'd be carrying your canoe from one stretch to the next if you tried to make a trip. But nonetheless I wished I had time for such a venture to try out the smallmouth bass fishing. I remember reading Buffalo River stories to my son, about a boy who lived in a nearby town and had a pet raccoon named Rascal. My memories were interrupted by a truck that burst from the woods on the opposite bank and plowed through the grill-deep waters at a crossing,
headed south up another holler going who knows where?
After the wedding I headed east to Mammoth Springs, Arkansas, and camped along the Spring River. At nine million gallons of water an hour, it's the state's largest spring and second largest in the Ozarks. As I pulled into my campsite I spied a Confederate flag a few sites down with people out talking and enjoying the cool night. It was lightly sprinkling and there were several fires burning at a couple other sites. Between the loud talkers (who stayed up nearly the whole night), squawking herons and a train track that ran alongside the campground, I got very little sleep. After drying out my gear and stretching, I continued back north and east into Missouri, headed for Tennessee. I checked out Grand Gulf on the way, where an ancient cave's roof collapsed leaving a deep, and now heavily wooded canyon. Unexpectedly, I crossed the Eleven Point River and braked hard to pull into a landing and admire its crystal-clear waters. The Eleven Point was one of a handful of rivers that was designated when the Wild and Scenic Rivers Act was passed in 1968. Although I had grown up in Missouri and spent many summers floating the Current River, I had never been on the Eleven Point. Its reputation of good smallmouth bass and trout fishing, Greer Spring and crazy cottonmouth snakes reaffirmed my desire to make a trip to float this beautiful river in the near future.
I eventually made it to Clarksville to visit my new grandchild. Clarksville was named after General George Rogers Clark, the brother of William Clark (of Lewis & Clark). Funny how all things seem to be interconnected? While there, we walked along the hardened banks of the Cumberland River. The city has a nice River Center and walkway along this stretch of river. A busy street parallels
the river and speed boats buzzed by, yet still there was a sense of history and a promise of future here. A woman sat along the banks soaking up the fall sunshine. Several women rose from a picnic table after a quick, outdoor lunch before heading back to their jobs. Workers strung Christmas lights on trees and other people were out for a brisk walk. There was so much history here. At the Cumberland River Center I read about how goods were shipped downstream in flat-bottom boats that could be poled or rowed, but were still pretty susceptible to weather/flooding,
river obstacles and attack due to their poor maneuverability. Because they couldn't really travel upstream, they were disassembled for lumber at their destination. The Cumberland was one of the most important tributaries of the Ohio and being quite navigable, steamboats eventually replaced keelboats and flat boats.
After my brief stay in Tennessee, I headed back north and west towards Columbia, Missouri (via St. Louis). I was surprised to cross so many rivers. The Red River (I'd like to float a 20-mile stretch that's designated Wild and Scenic), the Tennessee (Cherokee) River, the Ohio, the Mississippi ... In a life where much of our space is defined by highways and our time is spent driving in cars, I was reminded that a common thread is woven throughout our entire country, and of course even our world-it is a tapestry of rivers. History, stories, people, battles, designs, schemes, promises, failures and successes make up this rich fabric. There is an intricate pattern of springs and wetlands, creeks and brooks, ponds and lakes, rills and runs, and ultimately rivers that define and pass through a diverse landscape of countless ecosystems and habitats, from the truly wild and dangerous to the seemingly tamed and confined rivers of this great continent.
Earlier in the year, in May, I drove to Alaska with my oldest daughter. On that trip we crossed innumerable rivers: the Bow, Fraser, Peace (threatened by another dam), Liard, Yukon ... wild, remote waters with untold adventures waiting. On this October trip, I saw a series of different rivers-rivers that helped settle our continent by providing first a route of passage, then commerce for a growing country, and now water for electricity, recreation and agriculture. Rivers are at the very heart and core of our country's history, its present and our future. And I was reminded of what an honor and a pleasure it is to serve as a caretaker of these great resources. Each of us has a unique role to play in the management of our own, particular stretch of river. And each of us can easily become frustrated when we face an obstacle that we can't see around, over or through. Like the early explorers and pioneers, we may have a different wilderness to overcome, but we have a lot of history, experience and science behind us. Now we are trying to figure out ways to restore fish migration and remove dams; improve the cleanliness of our nation's rivers-protect watersheds; reduce the impacts of noxious plants and exotic fish; enhance and preserve certain experiences of recreationalists; and enjoy the many offerings that our watercourses bless us
with every day we venture out of the office and into the field.
The River Management Society is an organization that exists to support each other and the public by providing a variety of forums and creating a cadre of professional river managers who share information, expertise and leadership to help preserve and enhance the rivers of North America. I hope that I am a better person for having spent over a decade in association with this group of consummate individuals.
As I crossed over the Missouri on Interstate 70, once again headed west, I was reminded how far I had come in my knowledge of rivers from the time I was a boy living in Boone County, Missouri, staring in fascination at those rolling, muddy waters; and how far of a journey I have yet to go. Thank goodness we have a group of like-minded friends to accompany us on this adventure of helping manage a portion of our precious water resources- our rivers and streams.
Note: At the time this was written, 2012, Stuart Schneider was a National Park Ranger stationed at the Niobrara River National Scenic River. He was previously stationed at Great Sand Dunes National Park, Zion National Park, Hovenweep National Monument, and Rocky Mountain National Park and I'm proud to have him as my brother.
River photos by Stuart Schneider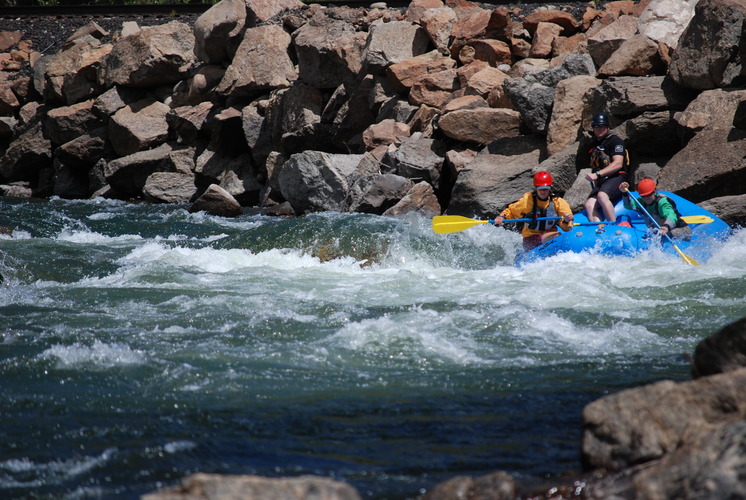 Arkansas river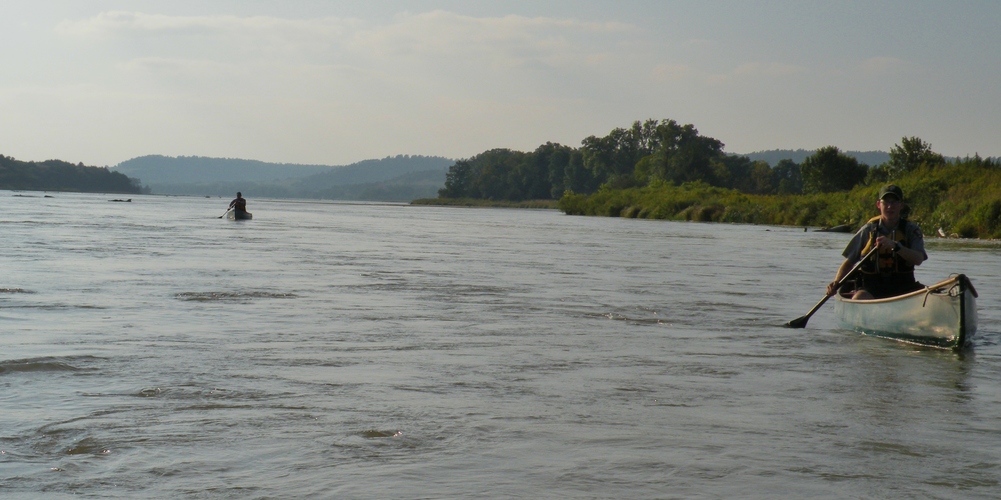 Niobrara River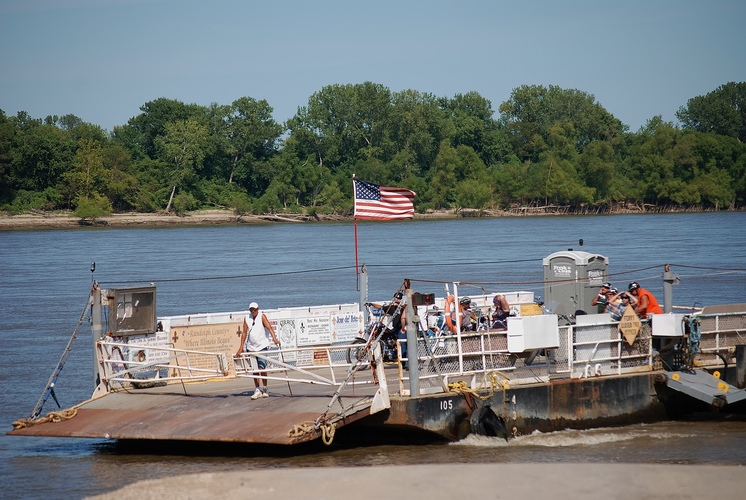 Ferry on the Mississippi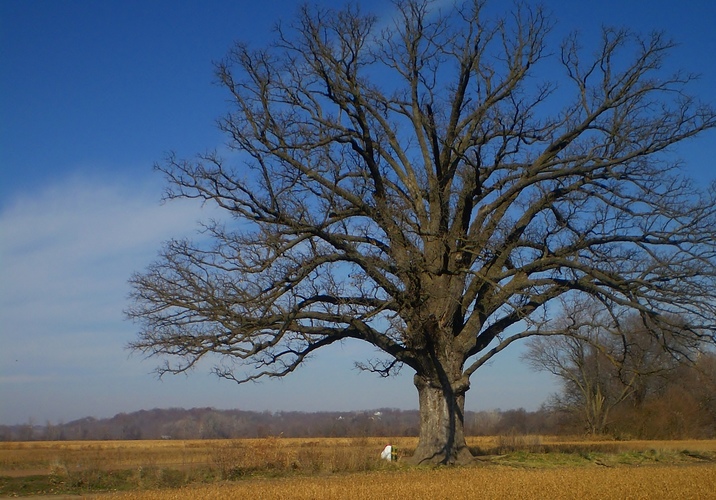 McBaine Burr oak by the Missouri River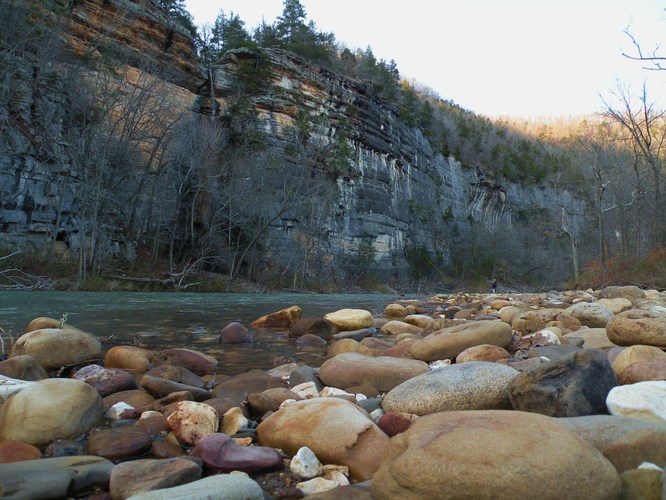 Buffalo River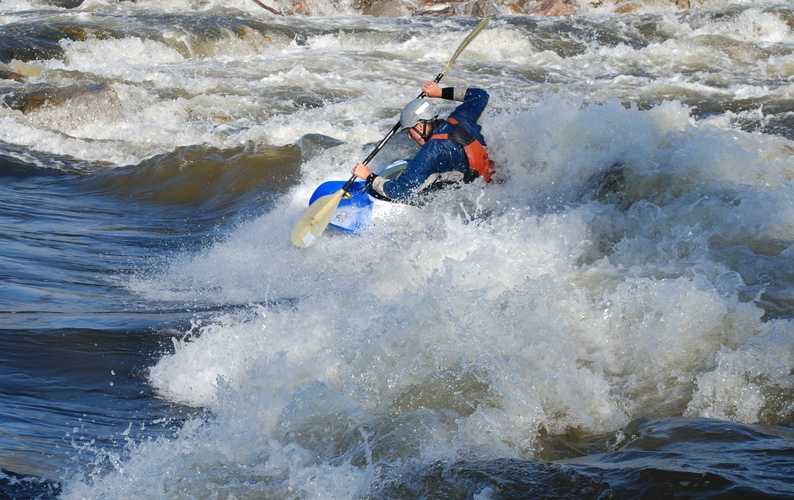 Gunnison River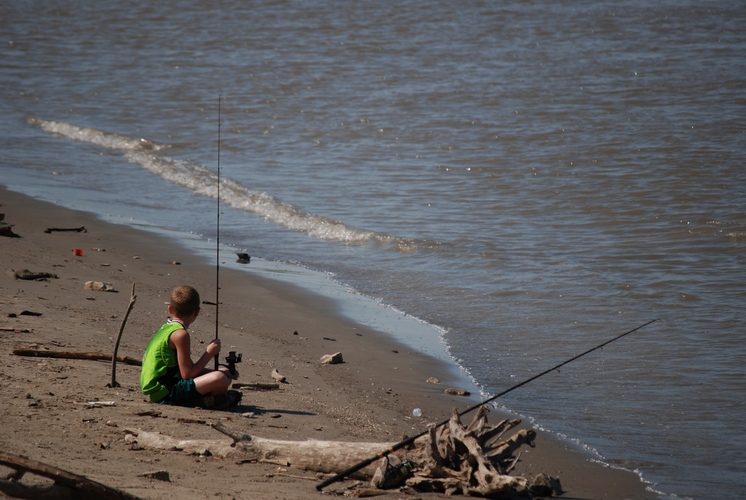 Fishing on the Mississippi
River Poems by Cathy Primm
Shinumo Creek Walk
Tie up above Shinumo Rapid
Walk up rocky, dry, dusty hill
Up and over
To Shinumo Creek
Clear water rushing over rusty sediment covered rocks
Big ones, little ones, in between ones
Solid gray walls surround
We look, we admire, we use them to steady our walk
Toward falls emerging in a torrent over and through sheer rock
In 2, 3 places and more
Not a trickle...a deluge
Some of us go through a small cave and out diving thru the falls
Some, like me, back under them
The force is stupendous
Takes a bit of doing to stand our ground
Sheer exhilaration
As young and old cavort
Yes, cavort
That's all I can call it
With joy, abandon and a sense of wonderment
For the place, for the time, for simply being there
Matkatamiba
Towering, jagged rock walls
Meandering, twisting, undulating stream
Crystal clear water flows on solid limestone
Through one circular pool after another
Some swirling, twirling, circling on rock like mini whirlpool baths
Nature's way of saying
Welcome, relax, you're home.
Going in the River
All water flows downstream
In the Colorado River
And there's a lot of water
And it's strong and fast
So
No impact camping
Pee in the river
Get ankle deep and pee in the river
Guys got it good
They just angle it out
No wet muddy feet for them
Just stand on a rock and aim...
Niobrara
Wide
Long slow stretches
Short choppy rocky too
No fish
Too many people
But not today
We are almost alone
Wide spaces
Green foliage lines both banks
With tall bristled grass
Dancing in the breeze
Like so many ballerinas
And only they can hear the music
Twilight Sounds
Loud and splashing
What is that?
More
Finally I get up to see
Six deer crossing the Niabrara
Silhouetted
Like an apparition
Then the buck
Snorts
And the spell
Is broken
'Cross the Wide Missouri by R.D. Puller

"Oh Shenandoah, I long to see you,… Away you rolling river.
Oh Shenandoah, I long to see you,
…Away, I'm bound away 'Cross the wide Missouri."
~Oh Shenandoah [American folk song]
My best memory of the Missouri is the time I decided it was a good idea to swim across it. It was on a pre-dawn day in summer, sometime in the mid-1970s when I was yet young and fit and brave enough to be stupid (or vice versa). I had pulled an all-nighter at the Howard Johnson's Motor Lodge where I was the front-desk clerk and had a double-shift because the night auditor was a no-show. I drove down the South River Road to an old friend's shack on the river. I loaded up a cooler of beer and planned to go fishing with a friend named John. I got there about 5:30 AM. John was a river-rat, a term he embraced with pride. Usually an early riser, John and his wife Sherry must have had a late-night shindig, his bonfire still glowed with embers and the debris field around the fire-pit looked like a riverboat had washed ashore and cracked open. Their bedroom door was shut and I might have awakened him, but his new wife Sherry was a no-nonsense nurse and a fiery redhead. A great lady, but I was not brave enough to rouse her ire, especially if she were hung-over. I would have taken old Seamus, but he must have been asleep in their bedroom, worn out from the late night antics.
The sun was barely up, could see it through the mist that hung in the trees on the island across the narrow slough from John's shack. Grabbed my tackle and rod and cooler and waded across the muck. I had stripped down to shorts, t-shirt and flip-flops. It was humid and already heating up. The muddy banks of the slough were a miasma of slime, skeeters, gnats, and flies. The crickets and frogs were in fine fettle, a hosanna to my ears. Night birds and bats were winging through the trees as I reached the island. I took one of the deer trails that crosshatched the island and along the way I heard a hoot owl and a murder of crows cawing overhead. I kicked up a pheasant and saw a wild turkey, some white-tailed deer and startled a red bushy-tailed fox too. Saw squirrels and rabbits, turtles and lizards, dragonflies and snakes, oh my!
After a while I saw the river flowing strong beyond the rocks and gravel and the jumbled driftwood. There I found the secluded bar of sand shaped in a crescent and an old, well-used fire pit near the base of a huge boulder. Sweaty and sorely abused by the posse of bugs trailing me, but I was glad to be there. I had planned to make a small fire and nap but it was too hot already. So I fished awhile and drank a few cold brews. Maybe I would sleep later when the sun passed beyond the tree line but I hadn't any bug spray (or sunscreen) because I really hadn't planned this thing. To cool off and to escape the biting bastards I stripped off my shorts and skivvies and slithered into the cold, cold waters of the Big Muddy. The water wasn't as polluted back then, but you didn't want to swallow it either. It changed colors according to the light and the weather and the conditions upstream. Today it was green in the shadows and amber in the light and silver on the skin.
And it was a slice of Missouri heaven. It was the River Lethe! It felt so damn good I quit fishing, rolled and played like a puppy. After coating myself head to foot with good Missouri mud I went back to fishing. Must have been a sight to any humans, but part of the charm of this morning on the river was just that I was free from human eyes, a
sauvage
, a wildling cavorting along the rim of the great roiling river. Oceans are far away and nebulous, as poetic as the Milky Way. Rivers are as real as good prose, they do the work by connecting this to that and back again. They transport and receive and give and release the continental soil and waters in reprisals of mud, in layers of silt, in the currents of time and the branches of place.
The sun rose in tribute to the river. And the heat rose, too. The mud started to dry and contract along with my discomfort. Itching became chafing, chafing became abrasive like I was wearing an iron maiden of heavy-grit sandpaper. It wasn't long before the
sauvage
(me) went back into the river. And that was when I got the not-so-bright idea to swim out into the river, maybe even to the other side. I knew the current could be treacherous, but remember, I was young and brave. And I saw a piece of driftwood sticking up from the river about halfway across and about a quarter mile downstream. That was where I was going to swim. If I could make it there, well I could rest and make it back, or all the way across. Why the hell not? A question favored by certain young men and imbeciles.
II
Most Americans of a certain age know well the great American folk song,
Oh Shenandoah.
It has been, for over two hundred years, a popular song or shanty (a work song) sung by
voyageurs
. They were the fur traders, frontiersmen, mountain men, and bargemen that plied the dangerous rivers of America for exploration and commerce. They helped to connect the `civilized' communities in the East with the wild and `savage' regions of the American West.
While some of these intrepid men and women co-mingled with and helped to assimilate the native indigenous peoples of the West, most whites exploited and were complicit in the cultural destruction of American Indians along with the negative impacts on the landscape and environment of North America, the original sin of American history to be quickly followed by its evil twin, the importation of slavery. The rivers accelerated European expansion into North America. Rivers cannot wash away those sins.
The Missouri River is the largest watershed and most important river in the country. For most of my life I have never lived more than a thirty-minute drive from this river. I have crossed the wide Missouri countless times. On bridges of every size, crossed by ferry, by outboard, skiff, johnboat, or kayak. I went swimming in the great river (though not lately) many times since I was a tadpole. I am a Missourian to my core; grew up reading about Missourians: John Colter, Nathan Boone, Kit Carson, John C. Fremont (married Jessie Benton, daughter of Thomas Hart Benton), Wild Bill Hickok, Jesse & Frank James, Mark Twain and many others. Missouri is in the heartland of American history and our rivers here carry much of the lifeblood of this nation.
A river crossing implies both leaving and arriving, a natural and metaphorical boundary, borders crossed (or invaded), or a new frontier to explore, or escape into. Borders are a test, a test of the will and character of a nation or an individual. Or at the very least a border should give us pause, time to reconsider or reflect upon whether to cross, or not to cross. Life is full of Rubicon crossings. And I carried the baggage of history, both as a young man and imbecile.
Mankind and river are in constant flux, never at rest in transformation from the roiling chaos beneath the surface. Like America itself, never at rest, ever changing, inconsistent, difficult to understand. Rivers provide powerful lessons on risk, failure, and impermanence. The wild, unmapped places, the desolate spaces beyond our rough edges are bound away seeking to be nourished (or redeemed) by the river of chaos that is our soul in turmoil.
In December 1970 I returned to Missouri after serving three years in the U.S. Army, most of that time overseas, in West Germany and then in the Vietnam. I was newly liberated from that insane, absurd, and destructive war and just twenty-one years young. I was living in an old apartment building on Third and Monroe in St. Charles, a five-minute walk downhill to the Missouri River. In was a `hippie house' in a conservative town where the tenants knew one another and looked out for each other. The old Rock Road Bridge was built just before the 1904 World's Fair and it carried both automobiles and streetcars. It was a rusty, distinctive old bridge and was still in use (this was many years before politicians blew it up) and I took out onto the pedestrian walkway day or night in any weather, a great place to ramble. There was a jungle of brambles, scrub, and briars on the eastern fringe of the Missouri where I would sometimes hike or fish, but mostly I would stop halfway across the river where the vantage was best. Up or down the river or overlooking the town and waterfront where many of the buildings were a century old or older. Early morning or late at night were the best time to bridge-walk. Even saw a ghost in the river one strange night.
There are many ghosts in the lore from old St. Charles. Some had to do with the river.
I glimpsed the blue ghost-girl, a haunting swirl of pale skin in a gossamer blue gown with flowing hair. Her were arms drifting in the depths beneath the old bridge in a blue halo of light that eventually winked out. Supposedly the girl was a suicide (or thrown?) from the bridge (when?), but no one knew for sure. She was said to be a harbinger, bad juju coming. Come to think of it, we got hit with a bad flood soon after I saw the blue ghost-girl. And floodwater came up over the River Road onto Main Street where my favorite tavern, The City Club, became a veritable island. Me and some buddies sandbagged inside for a day and a night where luckily the kegs kept us afloat and we saved the tavern. Later floods (especially '93) would erode and wipe out Johnny's island and the shack. The river always wins.
III
I got just twenty feet from shore when it dawned on me that it was a mistake to take the swim across the Missouri on that early morning in the mid-1970s. Where the current grabbed and conveyed my young ass downstream lickety-split. Eight to ten miles an hour doesn't sound like much, but plunked like a bobbin in the mightiest river in North America, it felt like being tossed down a log-chute with a torpedo up my fundament. It was quickly apparent I was going to miss my mid-way driftwood unless I swam against the current with all the Johnny Weissmuller (with a splash of Buster Crabbe) that I could muster. I have read about the punishment of being keelhauled. The Missouri keelhauled me for desperate minutes in a churning chaos of heart, legs, and arms pin-wheeling against the relentless current.
I managed to reach the closest limb of driftwood, but it broke off. But I held on, hoping it had enough buoyancy to keep me afloat because now I had reached the bottom of my grit. My lungs were gone. I must have swallowed a pint of river and it was gorging. It was a fight to keep my numbskull out of the water tugging me down. I felt something large swipe across my legs. It was clammy and colder than the water (a huge carp, a mud turtle, the ghost-girl?). I kicked my legs in fury and using the chunk of wood as support I veered at a vector toward the opposite bank. I calmed down and was able to catch my wind while I paddled-boated for many minutes. The closer I got to the far shore the easier it got. By then I was perhaps a mile downstream of Johnny's island. I had crossed under and past the new bridge and came to shore about a hundred yards south of the old Rock Road Bridge.
Ashore I lay in the brush and tangles for a spell to catch my breath and kiss the earth. I knew how lucky I had been testing the river gods. Must have looked like a wraith crab crawling up from the muddy bank and fumbling on my tender feet. I trudged up the hobo path toward the Rock Road Bridge abutment. The traffic was in the rush hour (I just had my own) and I didn't relish the commuters gawking at the near-naked bozo limping into old St. Charles, but I was alive, so I would prance and dance it unashamed. Just hope a black-and-white squad car didn't find me. As luck would have it, good old Johnny came to the rescue. I saw his laconic, grinning face up ahead leaning up against his prize pick-up truck `old Sadie' along the shoulder of the Rock Road. I wanted to hug and kiss him, would have if he hadn't said, "No way, you crazy bastard! Get into these before you soil Sadie's seats" as he threw a shirt and pair of his old coveralls at me. John had surmised what had happened when he found my car parked at his shack, tracked me across the island and saw my rod, tackle, and cooler on the far shore.
"Figured you'd wash up `round here if you survived the river, you stupid pup. Didn't I warn you of the treachery in that river, son?" He chided me (and for years after), but mostly we laughed all the way back to his shack where Sherry was up and fixing us a hearty breakfast and pot of strong coffee. I wish I had a snapshot of the look she gave me when she saw me alive, just before she hugged the breath out of me. Before I sat down she handed me a bar of soap and threw me a towel. Ordered me back outside to the hose, the mud-hose where their Irish terrier, Seamus watched me strip down. Seamus yipped (with his Irish lilt) at me as I danced around shrieking under the hose.
Down the Mississippi on a Crooked Letter by Phyllis Meagher
Children play. Wherever they grow up. And the place where they are seeps into the very fabric of their play. In grade school recess was a favorite time. Girls were on their side of the playground of our St. Louis schoolyard and boys stayed behind the line on their half. There were different games for each. Different seasons for games, too.
When Spring came, it was all about jump ropes for the girls. And jump rope songs. Of course, there was "Down In The Valley Where The Green Grass Grows." A girl jumped to the chant and her friends teasingly inserted a boy's name who "came along" and "kissed (her name here) on the cheek."
Where did these jump rope rhymes come from? They were an oral tradition passed on class after class. Our native surroundings were gist for these songs. Just as the rivers influenced the founding and growth of St. Louis, they were woven into the fabric of our play. The mighty Mississippi influenced not only transportation and exploration but simple jump rope rhymes. "Down the Mississippi" was a favorite because everyone got a turn and each girl's entrance and exit by was cued the "steamboats" word. The new jumper would enter and push the first to exit on the word "PUSH."
Down the Mississippi
Down the muddy Mississippi
Where the steamboats go PUSH
It was exciting to increase the tempo. As the song was sung faster, the ropes were turned faster, a reminder of the power and force and forward rush of our mighty river. Girls would have to run to get around to re-enter the jump rope.
Another river song helped teach the spelling of the local river.
M-I-crooked letter, crooked letter,
I, crooked letter, crooked letter
I, hump-back, hump-back
I
The jumper imitated the crooked letter by twisting and the hump-back by bending over. On the "I" the jumper stood straight up and said that letter with emphasis. Upon completion of spelling the river, the jumper jumped out and a new "speller" jumped in.
The river was entwined with our play. It was elemental.